BT TV & BT Sport
I am currently the Head of Product Design for BT TV & BT Sport. I am responsible for UX / UI design across the award winning product portfolio.
Since joining the team I have been introducing new ways of working, focusing on a user-centred design process, ensuring validation of hypotheses and concepts.
The role requires me to be champion of the design experience, working with internal and external stakeholders. A key relationship we have is with our TV technology platform supplier, YouView. I work closely with their internal design team to make sure we have product consistency.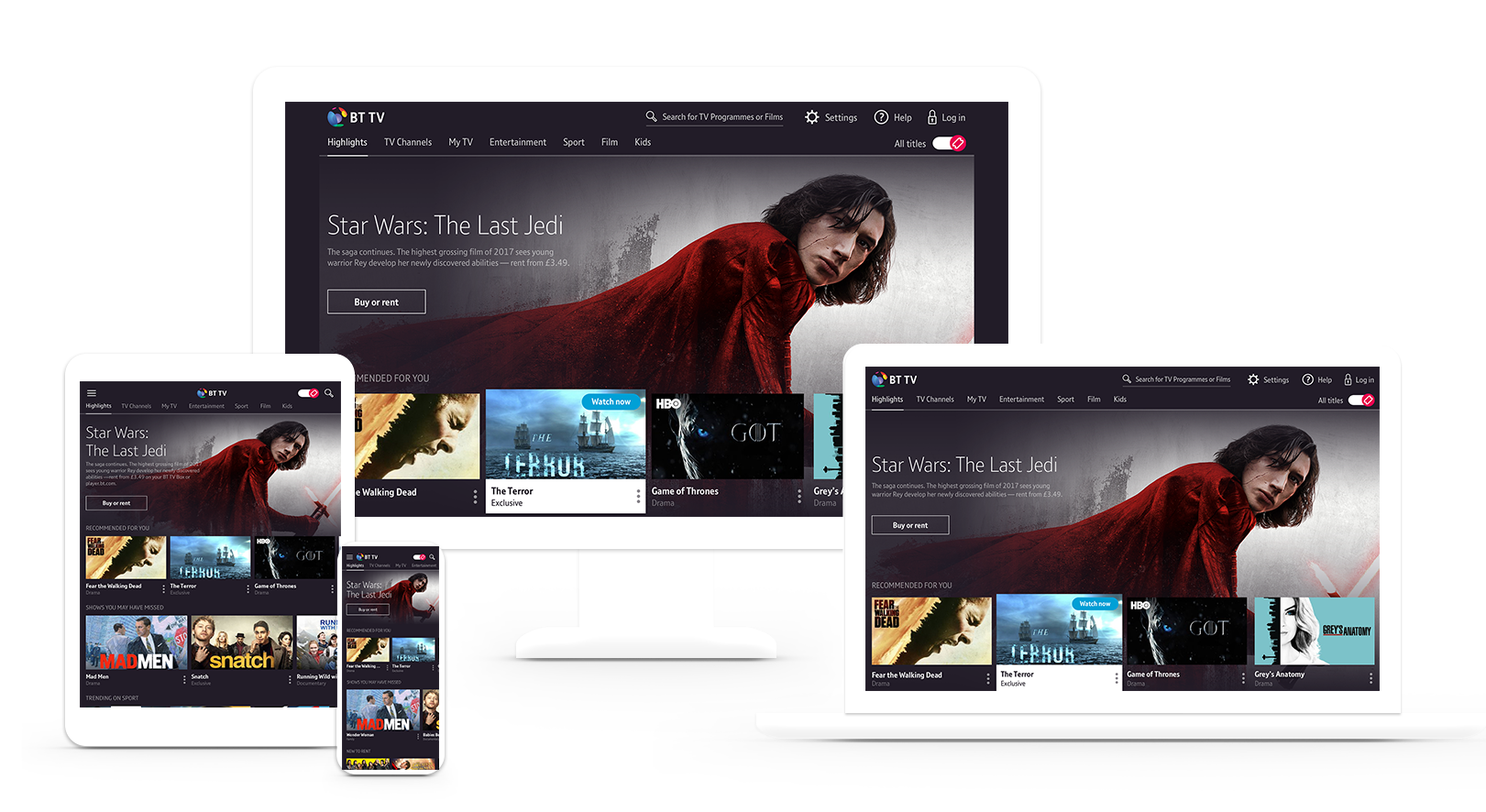 BT Sport
We have recently launched our first generation of the OTT BT Sport TV app. We have reacted to users feedback, giving them flexibility in the way in which they consume the BT Sport live and VOD content.